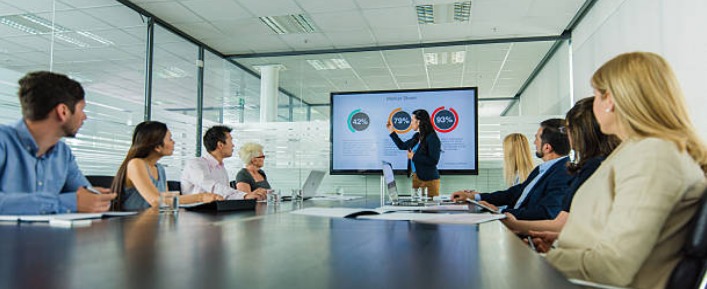 Conferences are what you make of them. If you're not sure why you're going, or what you want to get out of the experience, you're unlikely to get it. Executive conferences take a very conservative perspective to training and education, forcing attendees to take responsibility for getting value from the experience.Putting together a successful event doesn't have to be an uphill struggle. Proceeding with just three golden rules: plan ahead, surround yourself with a great team, and know why you are doing it.
In today's world, there are numerous web-based event management system developed to support the organization of academic conferences, workshops, congresses and seminars.A software purchase is a major commitment in budget, time and resources; it takes searching and planning.But the right event management system can be a critical part of your conference delegate management team. It is central to your business operations and processes.Many a times, we run after impressive numbers, justifying the event ROI through attendance rates or social media analytics.This is how we think: the more attendees we manage to attract, the better is the conference. The more frequent the event hash tag appears on social media, the better. The bigger the online exposure, the better is the attendee management.
However, offered below are list of things, which according to experience of attending and organizing conferences are, more often than not, essential in order to make a conference successful.
In innumerable ways, organizing a conference is similar to doing a lesson.The more thought that is put into the planning phase, the better the conference. So we can say that organization is the backbone of a successful conference: it's where everything starts, where everything ends, and where we consider what everyone expects from a conference.On the practical side of things, the printed program should be attractive looking, easy to use and easy to digest – some think of it as a souvenir of the conference.
Successful conferences usually have a very well designed advertising strategy.Well opinioned catchy conference themes, logos, and slogans are certain to form a positive image of the conference in prospective participants' minds and remain there for many years after the conference is over.A conference teaser is sent out months in advance of the official announcement so that expectations are created and interest in attending.
In these days of compact budgets, it is rare for teachers to be able to pay very large conference fees without some form of sponsorship. Reasonable fees, small concessions, and scholarship offers, wherever possible, tend to attract more participants.
An affluent conference is one that finds ways to keep the communication flow constant pre-, during and post-conference. Conference folders, bags, badges, pens, program, T-shirts, lunch invitation, treats etc are a small ingredient of conferences, but they go a long way towards making conferences indelible, more likely to be successful, and towards participants longing to attend the next one. It is rare to find a small conference that has not been successful. However, in recent years very large conferences have provided an online space where communication amongst participant starts weeks before the actual conference begins.
Lastly the most mandatory one, conferences are made up of people. These include the organizing committee, presenters, minders, support staff, exhibitors, visitors, venue staff and gate-crashers! It is seen when everyone involved is willing to make things happen, to make this the best ever conference, and of course to show cheerful flexibility in making adjustments and agreements when things don't turn out exactly as expected that, by a combination of all these things, ultimately we end up with a successful conference.
These are a few pointers to organizing and running successful conferences through management software. It's not intended to be an exhaustive list but I hope it is useful within your context.Although not an easy task, figuring out how to thrill your attendees and conquer their hearts will skyrocket your event's impact and also provide ground for further connection. Seen as possible leads, the value of your attendee management can increase immensely. A well established company serving with such software is named as eRegnow. To acquire complete knowledge about the company and their services, kindly visit the website http://web.eregnow.com/home