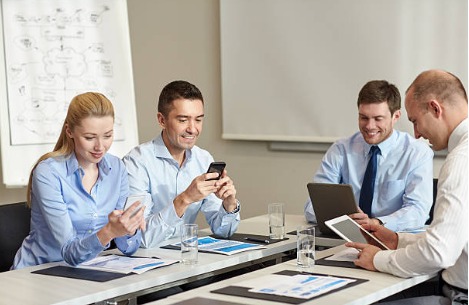 Gone are the days of printing out agendas to handover to attendees as they step through the door, hanging signs in the lobby of your venue directing attendees where to find various talks or mailing physical feedback forms to attendees in the hope they would fill and mail them back. While planning a conference or event, an event mobile app will be a useful tool for attendees. They can become familiarized with the venue and area, plan their schedule around the official agenda, see which speakers and sessions are offered, and keep track of other important details. Mobile apps serve a variety of purposes onsite as well. It can replace or supplement a printed program guide; allow for attendees to take notes, complete live polls and provide session feedback; and help connect attendees with each other, speakers, exhibitors and sponsors via messaging, one-on-one meeting requests, or the event app blog.
Event mobile apps have changed organizations' perspective towards event management. By facilitating seamless interactions with the audience, these applications have made organizing meetings and conferences easy. If you've yet not used an event app, you would be shocked how much a top-notch event app can help you communicate with your attendees, going beyond providing a mobile agenda and logistics. Whether you are organizing a conference, corporate event, or various other types of event, ultimately the goal is to drive ROI and make attendees happy. Hence while searching for event mobile app; it is important to select a right event app for you by considering the following aspects: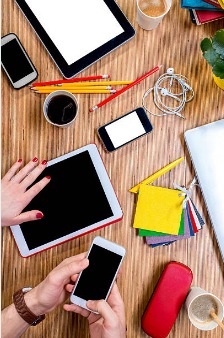 The cost to build a mobile app depends on your choice of platforms, features, integrations, design, and more. There are numerous event app providers in the market, and they can be classified in two groups: one supports multiple events in one app, this option is usually more affordable and the other group focuses on "white labeling", producing a separate app for each event.
Subject to the type of your event and your needs, it may be enough to have a basic app only providing mobile agenda and logistics. It should support a push notification to allow you to send announcements to attendees' mobile devices as well as their emails. It will be an opportunity to keep attendees updated and reminded especially at an event day.
It might be wise to select a provider offering a self-serve platform with great customer support. If the mobile event app is not ready and you need to be dedicated with massive communication in the process, then probably you need to evaluate whether or not to go with that provider?
Pickup an event app that will keep your event on the app after the event, and allow you and your attendees to continue using it for post-event follow-ups. Having a prolonged communication channel is important especially if you are trying to build a community.
Some event apps are provided together with other marketing tools as an all-in-one management system. It's advantageous to check accessible packages to save your money and time in managing event logistics as well as an event app.
Survey on reviews on app stores and social media to see what their customers are praising or complaining about. It's inevitably a good habit to check what other people say about app providers and their services, don't just completely base an app on gut instinct through the interaction between you and them.
Your conveyance style and social media presence can set the tone for your event before it begins, so use our guide to find the best ways to share information with every one of your participants.
eRegNow. Proudly boasts of providing the best event mobile app in India. This event app has helped many events in successfully powering events with a fully functional event mobile app effectively. For more details please feel free to get in touch with one of our event advisors.